Prestige Whisky Auction Goes Live!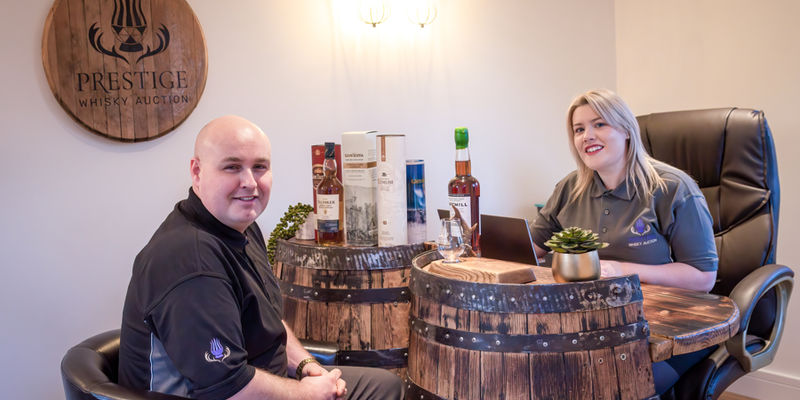 27th December 2021
Welcome to Prestige Whisky Auction! What a way to start 2022 than with the launch of our brand new website!
Prestige Whisky Auction is a family business owned by Andrew and Nicola who have been successfully investing in whiskies for a number of years.
We have been working hard to bring you an auction which features a wide range of rare and exclusive whiskies from distilleries throughout the world of whisky. We already have a large number of bottles lined up for our first auction in January but there is still time to sell a bottle or 5 from your own collection.
To celebrate the launch of our website, we are offering a FREE bottle collection service which is available throughout the UK. Our team can either arrange a free courier collection on your behalf or you can take advantage of our personal collection service within Scotland and North of England.
Our inaugural auction will begin on Friday 21st January 2022 and the deadline to submit your bottles is Sunday 16th January 2022. If you are interested in selling with us, contact our team who can arrange everything for you.
Back to Blog