Member Registration
In order to start bidding in our auctions you must register to become a member. There is a one-off registration fee of £5 (plus VAT) which will provide a lifetime membership. By registering with us, you are not only confirming you accept our terms and conditions but you are proving your identity and verifying your authenticity to purchase.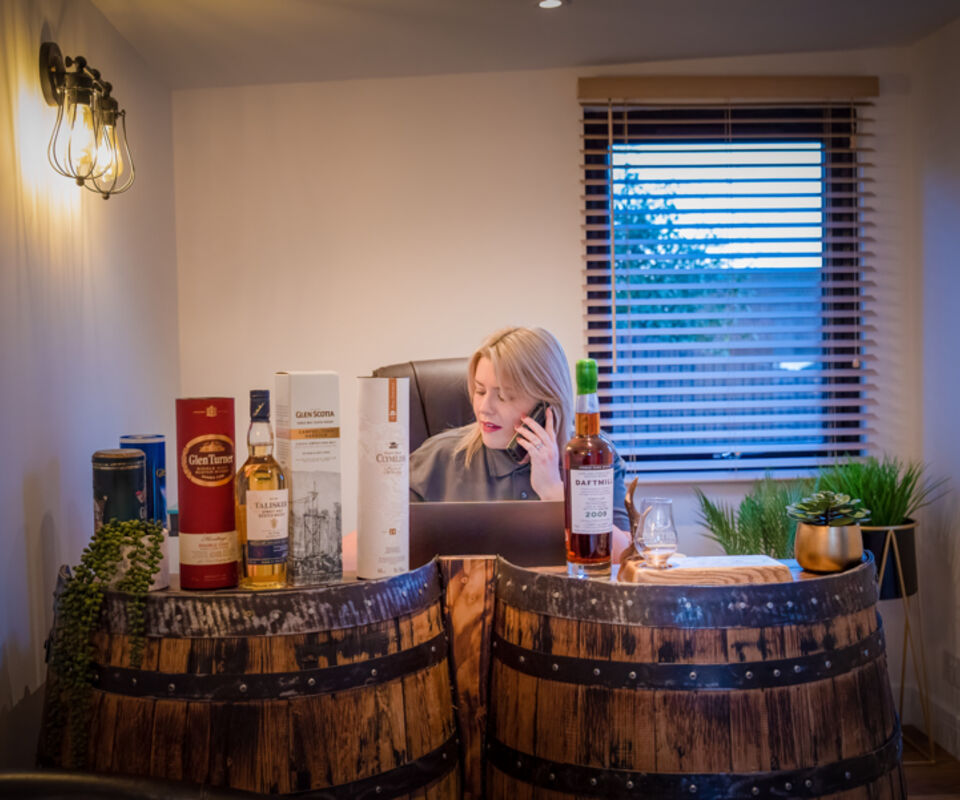 View Auctions
Once registered, you will be able to view upcoming auction dates. We hold an auction every month and you will receive an email prior to every auction going live. This allows you to keep up to date with what we have to offer. Our upcoming auction dates are as follows:

| Auction Start Date | Auction End Date |
| --- | --- |
| Monday 26th June 2023 | Sunday 2nd July 2023 |
| Monday 24th July 2023 | Sunday 30th July 2023 |
| Monday 28th August 2023 | Sunday 3rd September 2023 |
| Monday 25th September 2023 | Sunday 1st October 2023 |
| Monday 23rd October 2023 | Sunday 29th October 2023 |
| Monday 27th November 2023 | Sunday 3rd December 2023 |
| Sunday 24th December 2023 | Tuesday 2nd January 2024 |
When logged in, you will also be able to search previous auctions and view hammer prices of lots sold.
Placing Your Bid
Bidding in our auctions is quick and easy. Simply click on the lot you are interested in buying and this will open a page specific to that listing. Alternatively, we have a "quick bid" option which allows you to enter your maximum bid while staying on the current webpage.
Enter your maximum bid in the box provided and allow Prestige Whisky Auction to do the rest! Using our bespoke bidding software, you can rest assured that your bid will follow our minimum incremental amounts as detailed below:
| Minimum Next Bid | Increment |
| --- | --- |
| £15 - £24.99 | £2.50 |
| £25 - £99.99 | £5 |
| £100 - £249 | £10 |
| £250 - £999 | £20 |
| £1000 - £2499 | £25 |
| £2500 - £4999 | £50 |
| £5000 - £9999 | £100 |
| £10,000 + | £250 |
At Prestige Whisky Auction, we have invested in "anti-sniping" software to protect all our members and ensure fairness and equality when bidding. This means that if you are bidding against another member for a specific lot during the final 5 minutes of an auction, the end time will be extended by 10 minutes. This will continue until no more bids are entered and the lot has been sold.
It is important to note that all lots will have a buyers' commission of 10% (plus VAT) applied to the hammer price.
Winning Lots
Once each auction ends you can view your winning bids and complete the checkout process via your online member account. You will also receive a confirmation email containing a checkout link.
Your basket will show a clear breakdown of all costs including hammer price, commission, delivery and VAT where applicable. Please remember that VAT (currently 20% in the UK) will be added to delivery, commission and insurance fees for members based in UK. VAT will not be charged on the hammer price unless clearly marked on a specific lot.
At the checkout, you will be provided with the option of making a payment online or by bank transfer. The quickest and easiest way to make payment is via our online system where we accept all major debit and credit cards.
Please note that any payments made by non-UK/EU cards, including American Express, will have a 3.5% surcharge added.
Shipping
At Prestige Whisky Auction, we offer flexible shipping methods for our members. At the checkout, you will be asked how you wish to receive your winning lots. Your options are as follows:

- Delivery by our carefully selected couriers to an address of your choice.
- Collection from our offices at a time convenient for you.
- Storage at our fully insured and secure warehouse for up to 60 days free of charge.
Unlike any other whisky auction, we can also offer a personal white-glove delivery service within mainland UK. This is subject to prior arrangement so please email us at [email protected] to discuss your requirements.
For more information on our delivery services, please visit our dedicated shipping page.
Buying Casks: When you have the winning bid on a cask, you will follow the same checkout process as detailed above. One of our dedicated Account Managers will liaise with the buyer, seller and the distillery to arrange change of ownership. Our team will have this processed as quickly as possible for you and keep you updated at every stage.
It is important to note that our buyers' commission of 10% (plus VAT) will be added to the final hammer price.
Please note that all UK buyers will have to pay VAT at 20% on the above commission.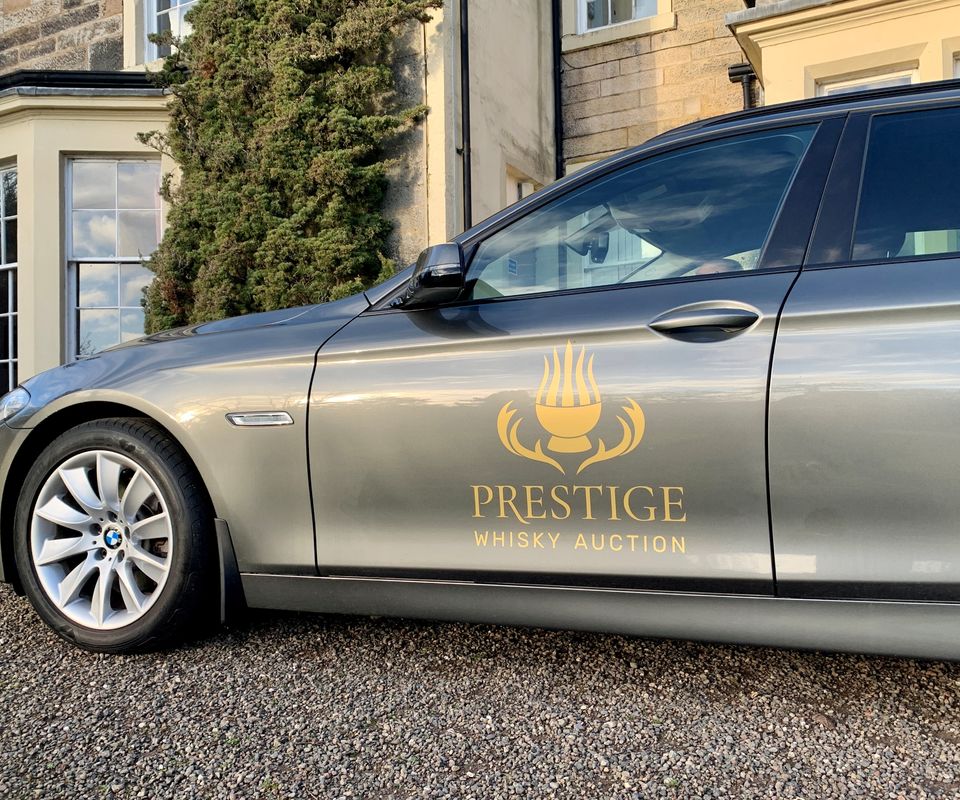 Got A Question?
Frequently Asked Questions
How much does it cost to buy a lot during auction?
The successful bidder will be charged the following fees:
Buyer Commission – 10% of final winning bid, known as hammer price.
Delivery – Costs for delivery will depend on shipping address and size/weight of package. See Shipping & Insurance for more information.
Please note that VAT (currently 20%) will be added to commission and delivery charges for UK-based buyers. Those out with the UK will not be charged VAT however it may be applicable for the country to which the package is being shipped.
When is payment due for bottles I have won?
Payment should be made immediately after an auction has ended. We will allow up to 72 hours from auction end to make payment in full. If you haven't paid for your won items within 72 hours, you will be charged a late payment fee which is 4% of the full outstanding balance.
How quickly will I receive my winning lot?
Delivery within the UK is completed, on average, between 1-2 working days and 5-7 days for orders bound for continental Europe. Deliveries made further afield are dependent on destination-specific requirements that we monitor frequently and can provide advice as and when necessary.
At the checkout, you will see the delivery charge and the estimated transit time. Every order will be shipped via a trackable courier service and a tracking number will be provided to you.
To avoid any disappointment, please make sure that we can ship to your country prior to bidding in an auction. Full information on shipping, including destinations, can be found on our shipping & insurance page. If you have any queries please email our team who will be happy to assist.
What shipping options are available for lots I have won?
There are 3 shipping options available to you:
Collection: You are welcome to collect your lots from our warehouse in Central Scotland by making an appointment with our team.
Courier Delivery: Our preferred shipping method is via our carefully selected couriers who will deliver to an address of your choice.
White Glove Delivery: For customers who like something more special, we offer a personal white-glove delivery service carried out by a member of our team. This is available to all UK customers and is subject to availability. Please contact our team to discuss your requirements.
Can I insure the items I have won against damage when in transit?
Yes. Simply select "add insurance" at the checkout and an insurance premium of 4% of the value of items being insured will be added.
Our insurance covers breakages or loss during transit. It is not possible to cover any leakages due to the nature of our business where age and condition of bottle seals will vary. There can be no claim made against leakage in transit.